728 Outdoor Snowboard - 2017/2018
So excited to have a board available for sale through 728 Outdoor! Inspired by my winters in the Tetons and now the Pacific Northwest - check them out here
STICKERS!
I have some stickers available of my favorite characters - Frank the Trash Badger, Suspicious Chicken, and Ski Bear. Approx 3" on longest length for each. Available through Ferns & Kelp or stalking me directly.
Day Squatch...Fighter of the Night Squatch
Another skateboard design depicting everyone's favorite forest dweller.
SKI BEAR
2014
Ski Bear takes no prisoners.
Notecards
Liz has turned some of her more popular images into blank notecards - they are $4 each or 6 for $20. Email her directly if you need some!
Teton Valley Flyfish
2014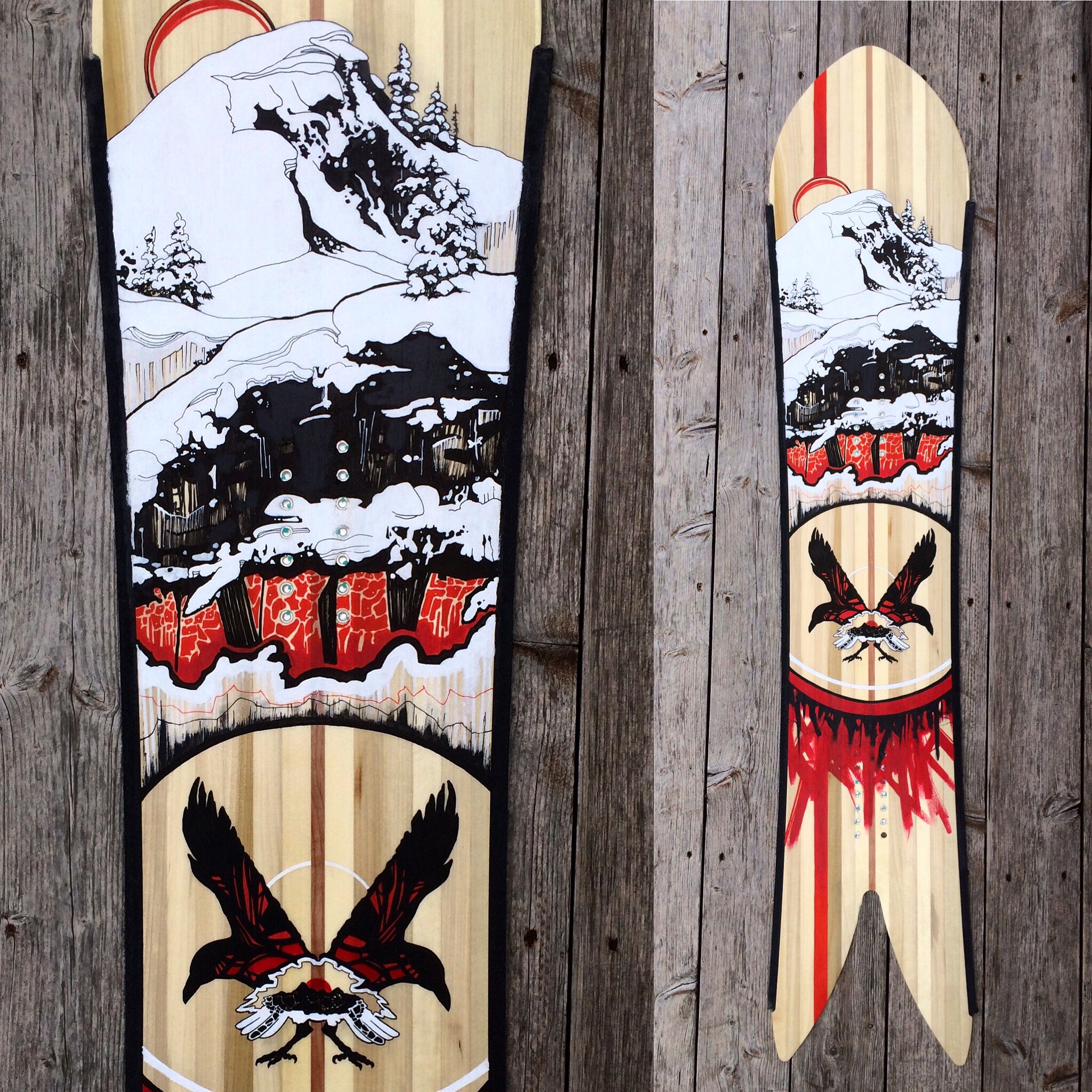 Gilson Board
Custom top sheet for a fun project with PA based snowboard company Gilson - www.gilsonboards.com
Watch For Rock
Original design for all your rocking needs. Merchandise is available through Society6

Ski Hill Road Broh.
The Wolves of 5th Street
Mountain Mutt
Merchandise available through Society6
BEARD FIGHT
Merchandise available through Society6
Metal Board
A custom Sibbz Longboard that apparently does not exist any longer — I'll always paint skulls on a board, contact me directly!